Wanted to get some feedback on personal warmth/performance clothing.
This thread is not about skis/boots/bindings, etc...
Let's talk threads.
I'll start.
I have a couple pair of these
Very warm, but was not thrilled with the durability of these booties.
Used them for two weeks in the backcountry. The soles are torn up and they were useless in deep snow.
So, I got these.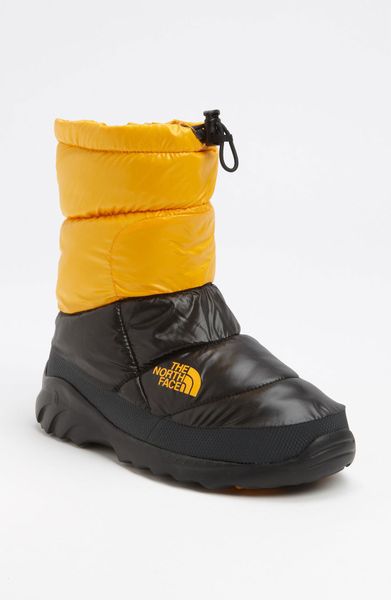 From Nordstrom!
Hoping to use them for multi-day ski tours.
Living out of the tent, I need something to wear out in the snow-other than my ski boots.
What's interesting, is that I used the first pair while in the tent. I didn't find that wearing the down booties helped
to keep me warm while in the sleeping bag. My feet got cold while wearing them at night in my -30 degree sleeping bag.
My feet(and me) were warmer with them off my feet.
I would store them at the bottom of my sleeping bag during the night.
In hopes that they would dry out...
They kept getting wet from tromping about in the snow around camp, in the evenings.
I'm hoping the new, yellow, down boots will hold up.
I was finding that the snow would soak through the base of the first pair.
The serious sole on the yellow boots is what I'm counting on.