Well I don't have the bacon/cheese sandwich yet, but we have
SNOW !
Maybe 8 inches on my deck. So I decided to head up to Jay Peak, and just skin up some runs, as this would be a solo trip. Very windy up high, at least in the morning so I just took one run. Skiing I heard was good with 6-8 inches of snow yesterday, but skiers who climbed both days, said snow today was even better .
I skinned up a track someone had set up the Kitz, which made an easier climb. Skied down Derek, which was nicely blown in. Didn't hit anything on the ski down, good coverage down left side. Really nice snow with some "structure"; not just windslab. There were some old tracks but they were all blown in..
Skinning up Kitz
Cell phone pic. It was blowing!
Only these additional pictures I took at the summit, when I met some other skiers. They skied down Haynes.
Top of the Jet today ....
Some POV footage a friend shot today. Nice turns Josh ! Donnie is in the green jacket on teles. (I was not up that early!)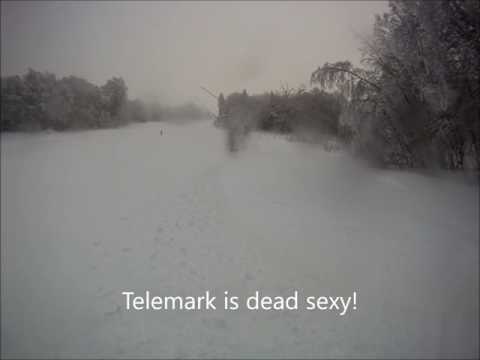 Eastern Skiers, feel free to join in on this thread..