Drove up to the north side. A dusting of snow on the ground when we arrive.
Snow line starts at the base of the large moraine. No skiable snow in the drainages.
We booted up the first snowfield that curves up to the base of the Bolam Glacier.
After a few days of 'acclimating' we headed up on Thursday morning.
The previous day had been sunny and warm.
But Thursday dawned cloudy and windy. More snow was falling.
We parked the Jeep at 7100'
Made it to treeline/snowline in 2 hours and booted up the steep snowfield.
The sun made a few appearances between the clouds and snow.
Stopped climbing around 9500'.
This is where the terrain heading for the base of the Bolum Glacier descends.
20-30mph with winds with 45mph gusts prompted our decision to turn around.
The snow was surprisingly warm and manky.
But oh SO SMOOTH!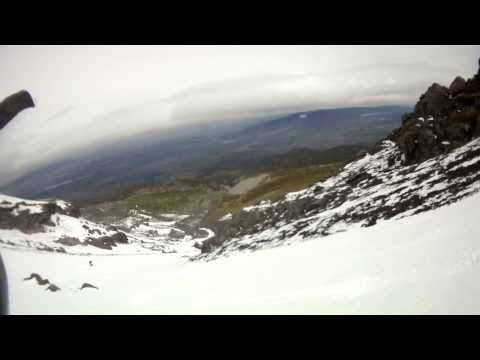 Brewer Creek should be good to go by now...